A sublime statement of individuality
The Light Rays set is an expression of beauty and craftsmanship. Fancy colour rough and polished diamonds in warm, sun-drenched tones are amplified by glowing coloured titanium, reminiscent of fanning light rays. Contrasting lines of white diamonds are set against dramatic black rhodium-plated gold, representing shafts of light emanating from dark shadows.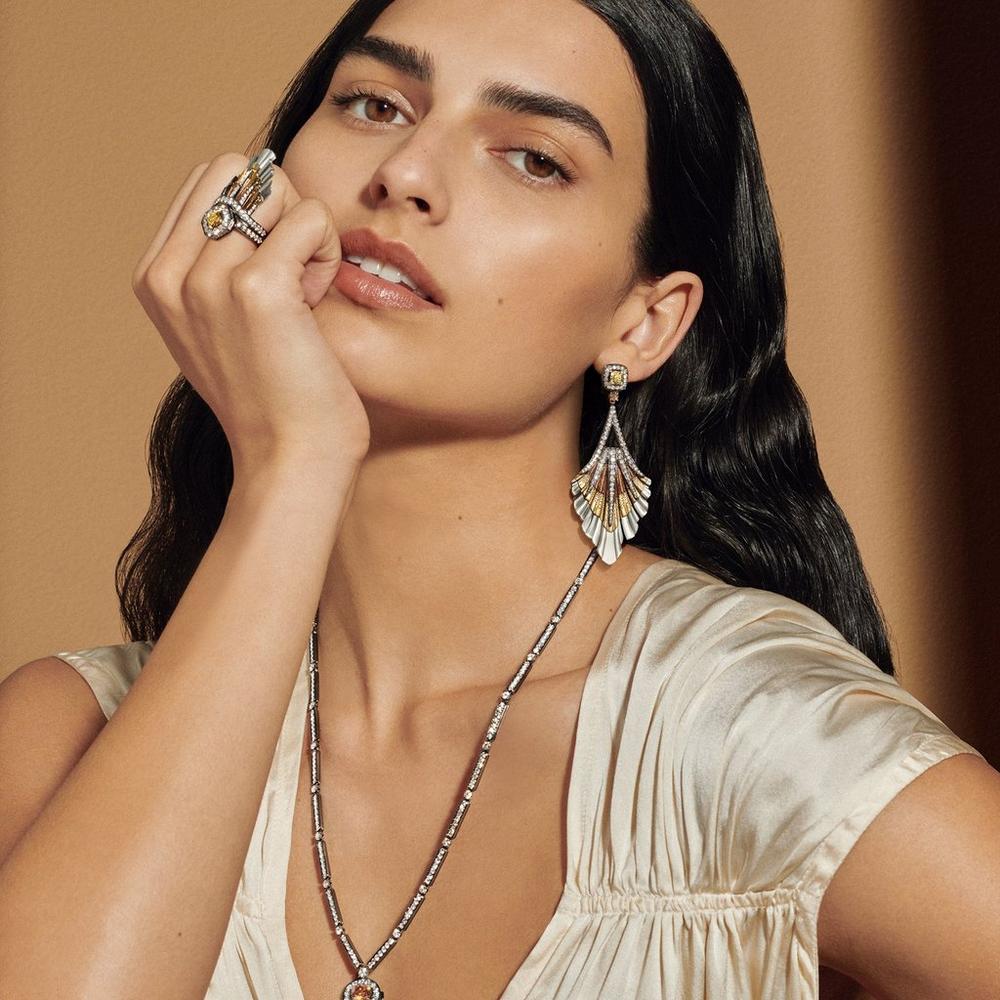 Nine striking one-of-a-kind pieces
The Light Rays set is the perfect blend of technical sophistication and aesthetic refinement. Its pieces are sublime statements of individuality, with many of the designs offering surprising detachable elements that give the wearer additional freedom of expression.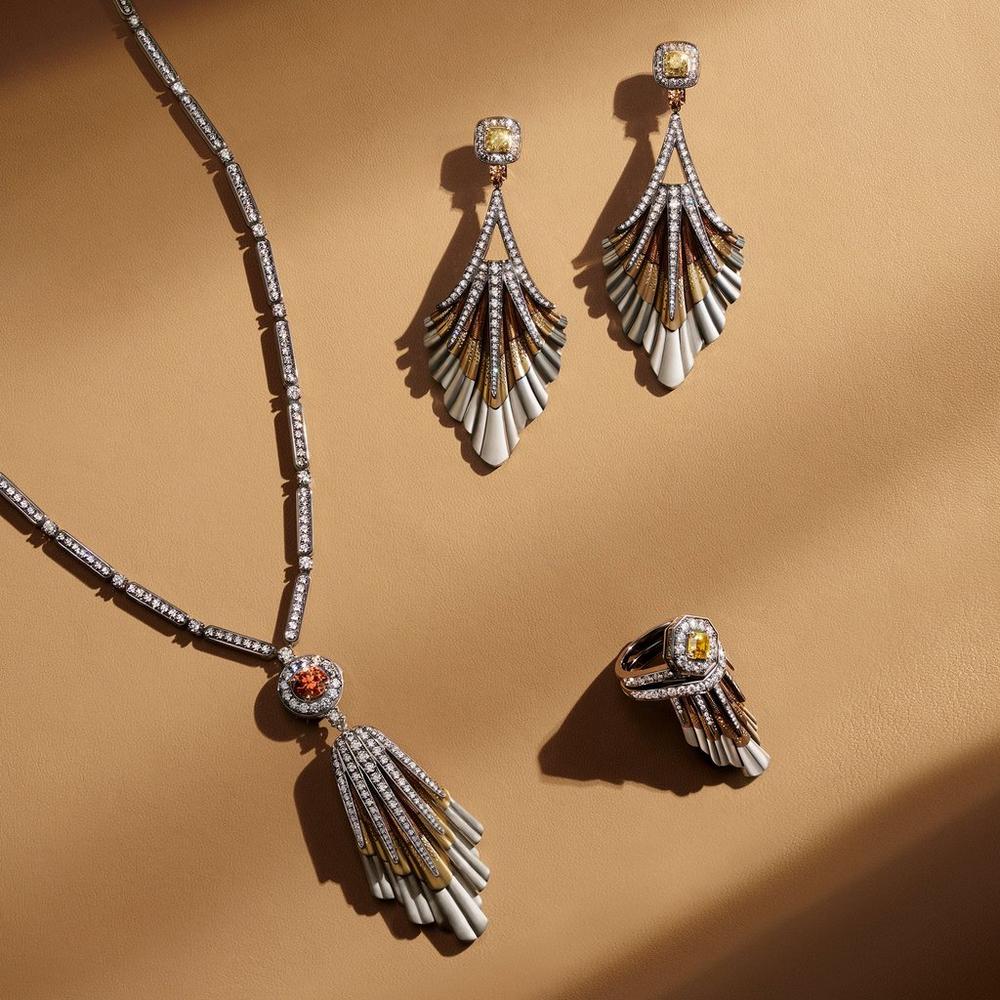 Masterfully crafted for lightness
Supremely supple, the lightness of this set is achieved using materials such as titanium, and the technical mastery of articulation allowing each piece to move freely and independently. Both add a mesmerising visual dimension and a sensuous tactile quality to these High Jewellery pieces.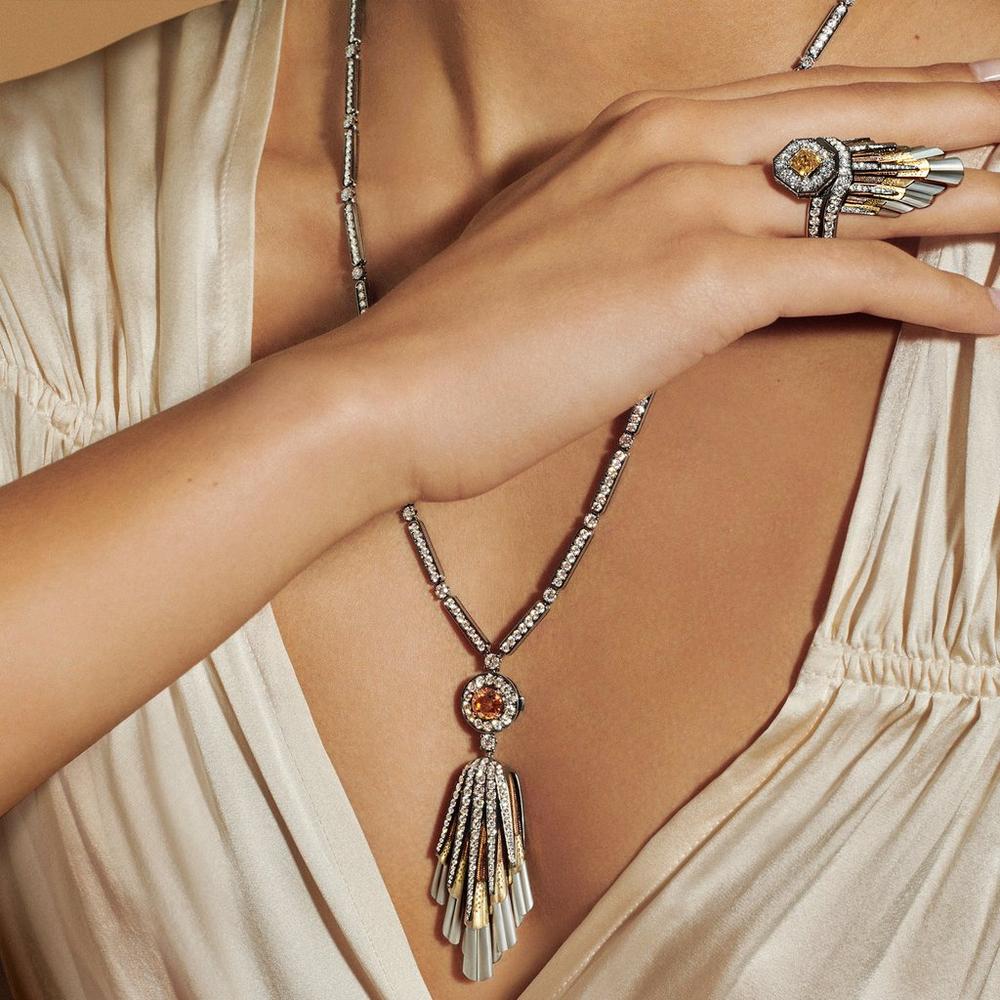 Contact us
Whether you are looking for a gift for a loved one or simply for yourself, contact us and let us help you find the perfect piece.
DISCOVER MORE COLLECTIONS