The elemental magic of light as it scintillates inside a diamond
Paying tribute to the beauty and splendour of De Beers diamonds, the monochromatic scheme of pure white diamonds reflects the pristine clarity of a diamond's prismatic makeup. The Atomique High Jewellery designs are bold and modern, becoming at one with the wearer, each piece as powerful as the alchemist who gives it light.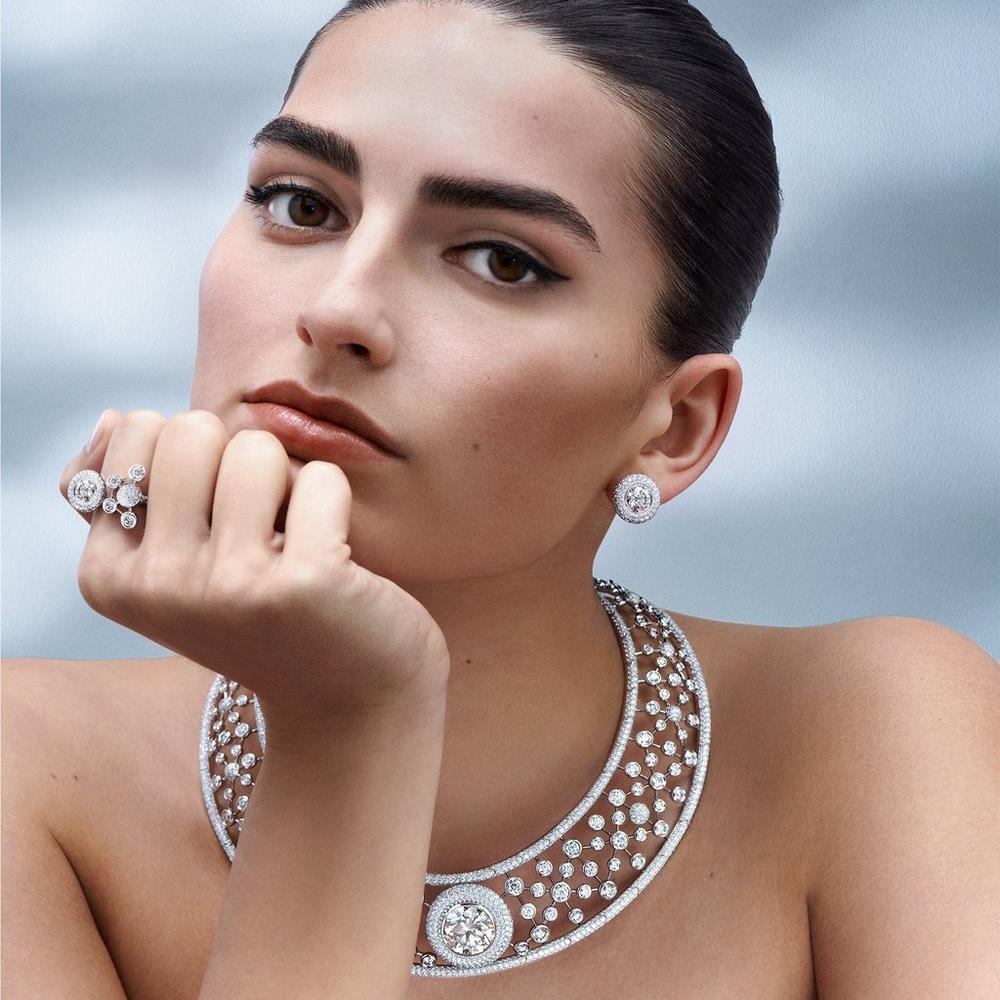 Seven astonishing diamond designs
The intricate patterning of this collection demanded extreme precision to create. A true portrait of technical mastery and an alliance of art and science.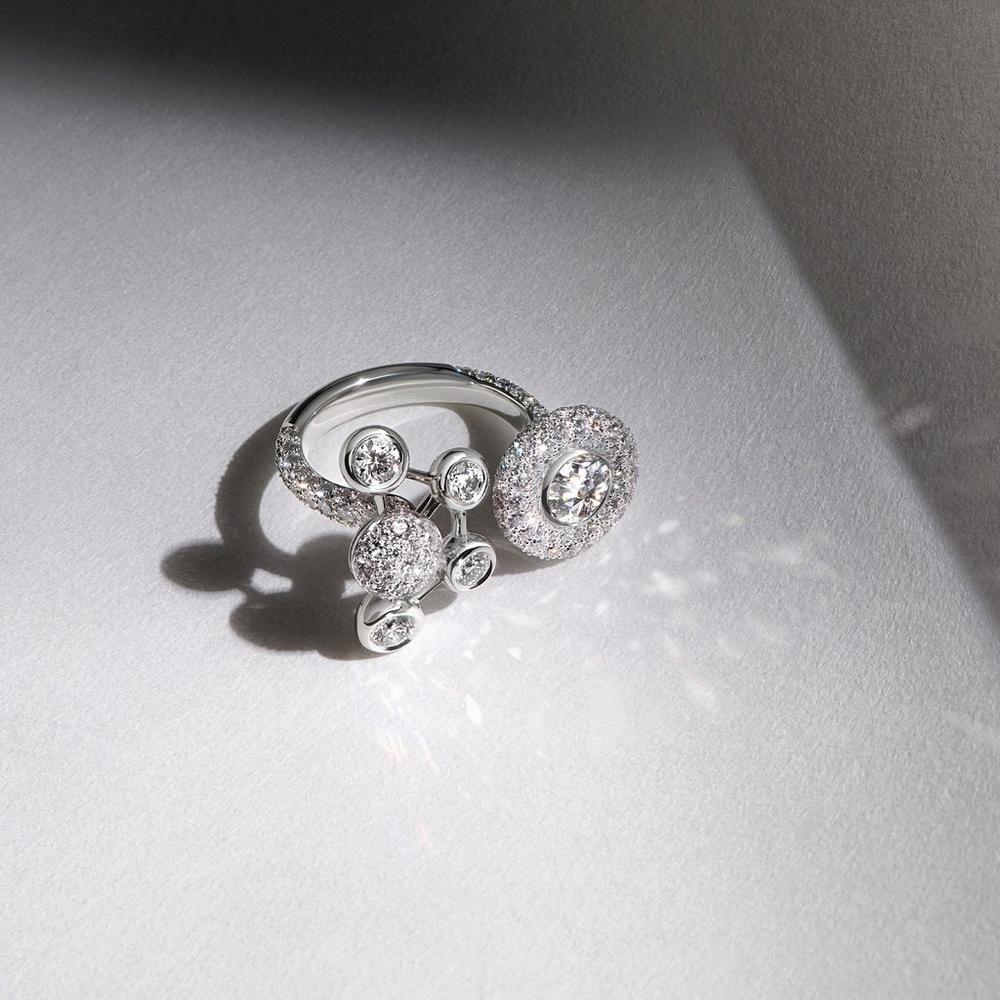 One-of-a-kind designs brought to life
The fluidity of this set is courtesy of the articulated settings and the careful craftsmanship of our expert artisans. Working in harmony to reveal the diamonds' radiance, interconnected bezel-set diamonds on knife-edge columns appear to float or dance on the body.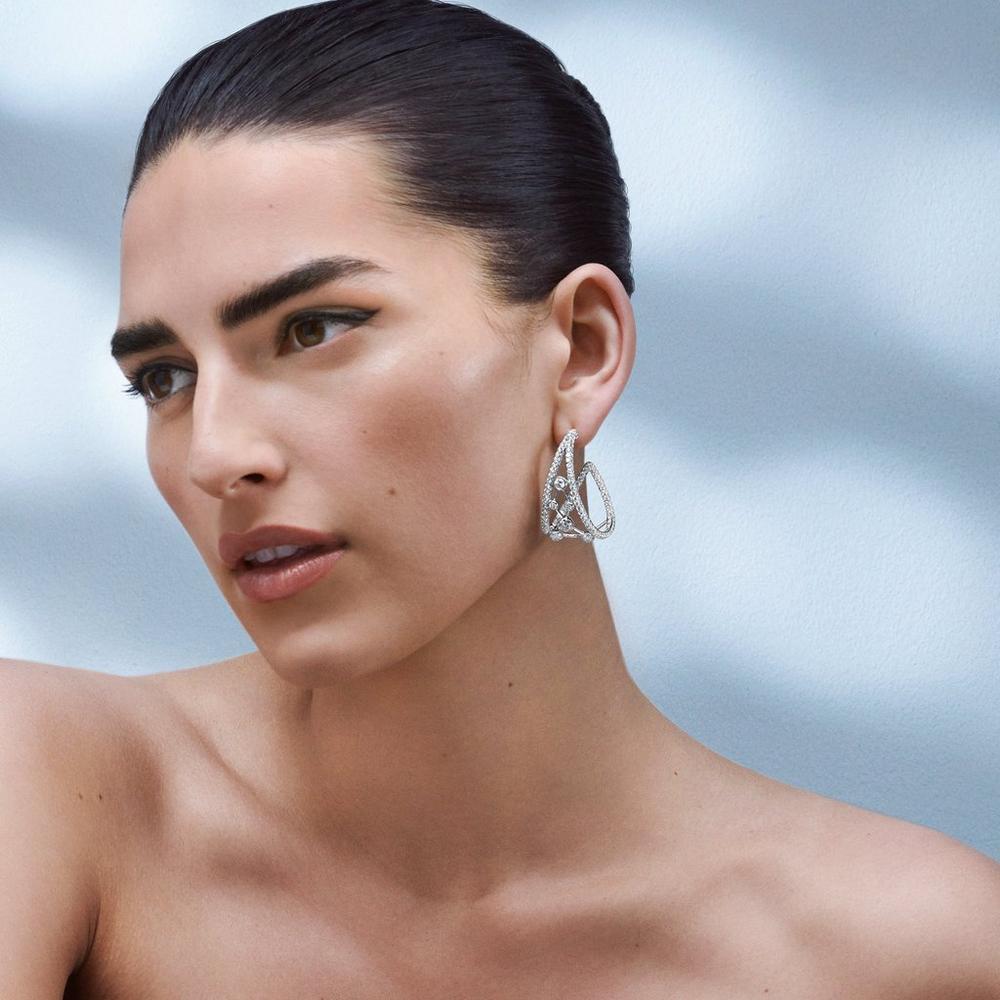 Contact us
Whether you are looking for a gift for a loved one or simply for yourself, contact us and let us help you find the perfect piece.